How to Do Keyword Research
Keyword research is the method of determining which keywords your targeted audience is looking for, the frequency with which your audience is typing these terms, and how your audience would like the data to be supplied in search engine results to be given to them.
Keyword research is an essential part of a comprehensive search engine marketing plan. It allows you to concentrate your advertising campaigns on those key phrases and words that will bring excellent organic traffic to your website.
One may learn more about how your intended audience explores for your brand, product, or the service you're providing and how to tactically arrange your webpages to coincide with their queries by performing keyword research effectively.
Because SEO takes a long time, you wouldn't want to put in weeks of effort to rank #1 on Google for a term no one searches for.
One important term that you'll come across is LocalSEO keyword research. That becomes highly important for businesses that depend on local businesses to achieve the most from smartphones and local searches.
What Exactly is Local Keyword Research?
Simply put the procedure of figuring out keywords that people use while seeking a response to a question in search results (so, let's be realistic, that's generally Google).
Amongst the primary priorities of optimizing web pages for search results is determining the specific key phrases and words people are looking for.
Consequently, whenever searchers look for these keywords, your website will only be shown to them if you have embedded the keywords.
We often observe the search volume, the website content, individual sections, and what rivals utilize on respective web pages when deciding what key phrases and words to concentrate on.
Local keyword research is a much more specialized form of all this since your information must connect with specific areas to be regarded as appropriate to the search keywords.
For instance, a general corporate term combined with the location of the city, like "car mechanic Washington," or a provider of the service keyword connected with a specific community or country, like "furnace maintenance Seattle."
Why is Local Keyword Research Important?
The importance of keyword research in a local SEO strategy may be attributed to two factors.
The first explanation is that several people who conduct localized searching do this with a specific goal in mind. Such that, people want to act immediately to start making purchases right there and then.
Within 24 hours, approximately 29% of buyers are looking for a localized company on an intelligent phone contact or visit that shop.
Businesses that are attentive to local consumers must depend on local SEO to capitalize on this intention, and finding the best successful keywords is a massive component of all that.
The second explanation is when consumers conduct a Google search, users are presented with customized answers, and findings are influenced by several elements, each of which is their actual position.
You won't see the world's top returns for the term "clothing store" when you look for it on Google.
Rather, the top-ranking web pages in your area will be displayed since Google aims to offer you the most accurate recommendations. That's the case.
You won't find results for a clothing store in New York much helpful when you're residing in Washington.
What Keywords to Target at What Locations?
You're losing out on the chance to acquire from local visitors who are prepared to intervene now when you don't understand the key phrases and words worth promoting and which physical places are capable of yielding the highest outcomes.
Additionally, now that mobile online activity has surpassed desktops, it's critical to think about those localized mobile consumers who are ready to act right now.
How to Do Local SEO Keyword Research?
One may spend some time performing local keyword study to find the best quality content fast, or you could simply drill down and gather all the information you need comprising a full-fledged plan. We will be looking at subjects rather than specific keywords, as we mentioned at the start.
Before we commence, we'd like to point out that if the information you're providing isn't appropriate to what users are looking for, you won't even show up in their search engine results.
Look for the Best Keywords
Although rational thinking often wins, many company owners are ignorant of precisely what potential consumers type in when seeking a specific service or product.
You can ensure you're focused on the correct phrases by analyzing what keywords have the most excellent search intention and search volume.
If you are approaching to boost traffic on your website, it may be enticing to target high-volume keywords and phrases that aren't appropriate to your business. That doesn't look like a good idea because Google's primary ranking criteria for searching is the relevance of a webpage's contents to the given keyword.
That way, not only will you battle to appear for the search phrases that you're attempting to target when your page isn't related to those, yet when you do, users will probably bounce, leaving your website without engaging at all.
A higher bounce rate tells Google that a website isn't relevant to this term, and that will be pushed into the SERPs.
How Should You Locate Local Keywords for Local SEO?
There are numerous methods for locating keywords for your blog or a website, but the following are the most successful.
Look for the Keyword Modifiers
Make use of any keyword modifications that may be applicable to your query. All of those are terms that define a product, its value, the sort of commodity it is, or even the situation in which it is utilized.
The following are some terms of keyword modifiers:
When researching, individuals commonly utilize modifiers such as "buy," "free," "best," "fast," and "cheap." Such terms modify the keyword's significance and would increase your click-through rates since they are much more appealing.
Try including industry-specific modifiers. Even when they don't directly search your profession, "bride," "anniversary," and "distribution" are all helpful keyword phrases for florists.
Look for the Industry-Related Keywords
To begin, make a list of keywords which are relevant to your sector.
That entails considering the frequent key phrases and words your consumers might type in the search bar to find your company.
Let's overview a small exercise:
What would you like to ask Google is a member of the public searching for a specific service?
Something from service descriptions to industry-specific phrases that are especially important in B2B marketing may be included. One may also get ideas by looking at the techniques your rivals are implementing.
Research Tips for Locating Local Keywords
Always analyze the techniques of your competitors – a tried and tested strategy is to constantly take a glance at the procedures your competitors are opting for and subsequently strive to improve upon that.
Think about the main business keywords – The main keywords to consider for the majority of local companies would be self-evident. Not only will it be your primary service/product as well as your primary venue.
Use Google Autocomplete – Simply type your primary term into Google and observe the suggestions that appear.
Include the service in locations – Please ensure your meta description has a key phrase + LOCATION. For instance, a mechanic in Los Angeles, a vehicle repairer shop in Calgary, a coffeehouse in Paris, and so on.
Look for the Local-Based Keywords
Individuals prefer to deal with companies that are local to themselves. Therefore, make use of your company's geographical region, the places it serves, or the areas where your targeted audience works and lives.
Develop particular destination landing pages and include regions, towns, and sectors in your on-page content, specifically meta descriptions, to give necessary information for local searches.
To properly cement your link with the regions you want to pursue, utilize those locations based on keywords in blog posts and social networking sites.
How to Decide Which Keywords to Utilize?
Whichever local search phrases you select to rank your content for, make sure they have a high search volume that is highly appropriate to the company.
That would assist you in gaining many visitors, as well as retain a strong ranking by demonstrating to Google to check whether your webpage is a suitable outcome.
Essential to keep in mind, though, that doing so will indicate you'll be competing for lesser SERP places. That's why it's critical to improve your local SEO by concentrating on link building, social signals, and on-page SEO and providing a solid framework for your brand.
Proximity to Searcher – Don't Forget!
Local companies may profit by pursuing more comprehensive and more competing search keywords nowadays that Google considers a visitor's geographical location into consideration.
For instance, words such as "restaurants" are extremely popular yet also somewhat ambiguous. Local companies have a good option of coming up in the higher rankings for such elevated, high-traffic phrases whenever they blend local SEO with customized search engine outcomes.
Understand though, whichever keywords you choose, maintaining excellent SEO quality for the entire website via link development, social networking, and good content is critical.
Irrespective of the keyword phrase you use, their keyword difficulty and search volumes, you will not rank high when the general SEO is terrible.
What are the Popular Keyword Research Tools & How Should You Use Them?
If you're on the lookout for keyword research optimization, Google Keyword Planner is one popular tool among many, yet you may uncover local keywords using a variety of different tools.
Some of the famous ones are:
QuestionDB
SEMRush
Moz Keyword Explorer
Ahrefs Keywords Explorer
Ubersuggest
AnswerThePublic
Suggestion Keyword Finder
Keyword Everywhere
When your concern is to look for keyword research tools, everybody will have their preferences. Experiment and discover what fits better for you.
How to Explore the Above-Mentioned SEO Tools?
Determining the search volume is very simple. A couple of software below will help you out:
Keywords Everywhere Add-on
When you're using the Keyword Everywhere Chrome add-on, users comfortably examine search volumes while browsing the SERPs. It's clearly inconvenient for extensive keyword listings, though it's helpful for collecting data on the go.
KWFinder
KWFinder is a fantastic tool for quickly researching keywords. Put your term in then you'll receive valuable information like google trending, traffic, complexity ratings, plus a summary of the SERPs for such a term.
Ahrefs Keyword Explorer
Input your phrase (series of words) in the Ahrefs Keyword Explorer. The tool will calculate the search volume for every term and other helpful parameters such as the number of estimated monthly hits the keyword receives, CPC, and the keyword difficulty of the search engine results.
Should You Be Concerned About the Keyword Difficulty?
One aspect to take into consideration is keyword difficulty. Specific phrases are more straightforward to perform than others, so consider when you might invest time and energy into optimizing sites for tough keywords or focus on the apples hanging lower.
It would help if you didn't dismiss a term even though it may be a significant keyword difficulty when it is imperative to your brand.
Various keyword research software employs multiple approaches for calculating term difficulty ratings:
KWFinder – the estimate depends upon the Domain Authority, Trust Flow, Citation Flow, and Page Authority, which were chosen by our expertise combined with those of Majestic and Moz.
Ahrefs – keyword Difficulty measures the challenges you face while ranking for the higher organic specific keywords. That's rated from 0 to 100, comprising on a lower to higher difficulty scale.
Keywords The Majority Asks
A straightforward approach to get a large set of questions individuals to have about a topic is to use AnswerThePublic.
Don't panic; you can change the display, make it easier to comprehend, and transport it to a spreadsheet document.
It's simple to acquire a set of keywords comprising of questions using QuestionDB. Simply enter a seeding term or subject, which will create an extensive collection of relevant keywords for you. Then, you can transform them into a spreadsheet.
Enlarging the Keyword List
Using software such as Ubersuggest to produce keyword variants and extend the collection is a wonderful (and rapid) method.
How Can You Track Local Keyword Rankings?
You'll require a means to monitor your local keyword ranks once you've completed your relevant keywords and created your web pages. Utilizing Ahrefs' Rank Tracker, this is how you can accomplish it:
Return to your projects.
Select "+ Add keywords" from the drop-down menu.
From the menu bar, select your region.
Inside the text area, begin entering your location (zip code, city, or state, etc.).
From the drop-down menu, select a location.
Insert the keywords into the list.
Wrap Up
Local SEO is a never-ending activity that needs constant care and supervision for performance criteria and many platforms. Local keyword research is thus a necessary process to ensure that your attempts are not in vain.
As for the local SEO keyword research, the following are amongst many crucial factors to keep in mind:
Look for and concentrate on keywords with a large search volume.
For local search, choose broad, elevated keywords.
One should ensure the information is related to the keywords you've chosen.
Never forget about your entire SEO strategy.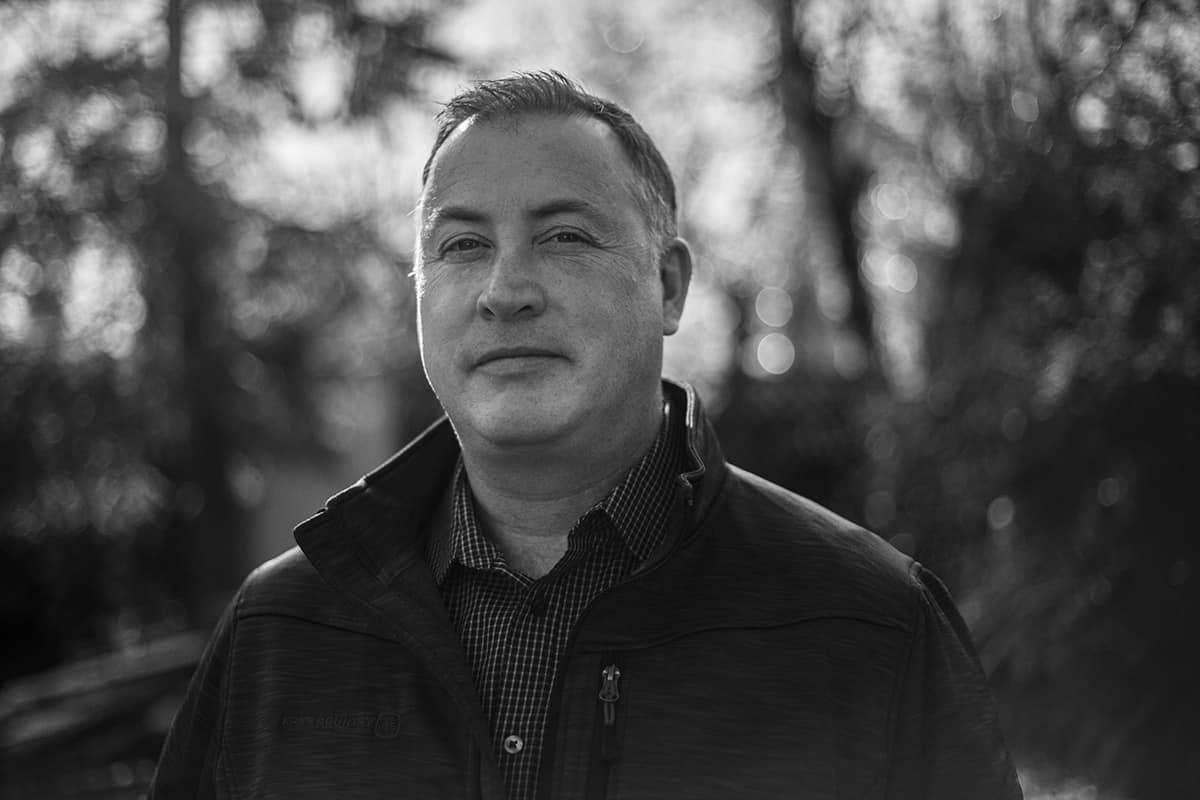 My name is Michael Chrest , I am the owner of MRC SEO Consulting  , I have been working with websites since 2005 and started with a technical background in IT. Having worked with hundred of websites , doing design , technical work and search engine optimization I know what is required to get your website ranking. I spend a lot of time learning new SEO practices to keep up with the constant change Google put in place. Give me a call and let me show you what I can do for you.