20 Top Advertisement Platforms for Amplifying Your Brand's Outreach
Out of all the essential marketing tools, pay-per-click advertising or PPC is immensely effective when it comes to lead generation like Internet Marketing . It holds paramount importance for businesses to boost traffic at a much higher rate, especially in comparison to leads generated via organic content. No wonder it has become an integral facet of digital advertising, and a prevalent method for driving the best possible results.
To reach a massive audience, a single ad platform, however, is insufficient. Businesses who focus on creating one source rather than relying on multiple channels often face a scant audience. For this reason, advertisers tend to gain benefits from multiple ad platforms to maximize results.
Luckily, the market is overabundant with such platforms, some of which we have mentioned below, having an enormous reach. Each platform is a goldmine to run a PPC campaign, so let's dig a little deeper and find out which platform suits your needs.
Major Online Advertising Platforms
1) Google Ads
Without a doubt, Google is the biggest advertising platform present today, mainly because of the immense search volume — 3.5 billion searches per day. Wise advertisers harness the platform's outreach and use it to drive optimal leads to their businesses.
Ads placed on Google appears on more than 650,000 applications and two million online sites, which is an extraordinary figure. Also, Google Display Network or GDN allows you to showcase adverts on a large number of famous sites.
Ad Formats: images, texts, video, response.
2) YouTube Ads
Digital marketing is incomplete without mentioning YouTube, which is the second biggest search engine after Google. To extend the reach of your brand, you can put up adverts on popular videos and direct views to your company's platform — not to mention, the search engine allows you to place different types of ads, even on your competitors' content redirect the leads. It will help you convert more efficiently, without having to invest on a large scale.
Ad formats: Video discovery, skippable, non-skippable, bumper, masthead, outstream.
3) Bing Ads
No doubt, Google is a leader when it comes to reaching a prodigious audience but platforms like Bing aren't far behind. It can also prove a tactically good tool for driving traffic to your business site. The platform allows you to reach 162 million users and make the best out of your investment with lower bids.
Ad formats: responsive for native placements, text for search,
Social Media Advertising Platforms
4) Facebook Ads
In addition to third party search engines and sites, you can also use social media platforms to reach a mammoth crowd. Facebook is the king of social media and connects billions of people all around the globe without limiting geographical boundaries.
On this social media giant, you have the opportunity to post ads in a myriad of formats, including sponsored posts, banners, etc. An effective strategy can help you enhance your sales revenue and attract more people to your site in a short period.
Ad Formats: photo, video, canvas, slideshow, in-stream video, etc.
5) Twitter Ads
With over 330 million users, Twitter offers advertisers to market their voice in many ways. However, the ads on Twitter remain on Twitter, unlike what you experience with other digital platforms. This makes the platform crowd a unique population that must be reached out to.
Therefore, companies consider this social media platform an essential component of their PPC campaigns. Another benefit that it gives is that the format of ads is pretty flexible. You can choose a wide variety of media – anything that falls under their policies.
Advert formats: promoted trends, accounts, and tweets.
6) Instagram Ads
Instagram's audience engages more with the branded content than any other platform, making it a useful tool for marketers. It works the same as Facebook and allows you to display adverts in several ways or formats.
Add formats: Texts, images, banners, videos, sponsored content.
7) LinkedIn Ads
Compared to the aforementioned sites, LinkedIn falls in the category of the professional platform. It harbors Five-hundred million active users that can be targeted using ads. The adverts on LinkedIn are targeted based on the criteria like seniority, title, company, position, and so much more. So, it is an immensely valuable digital forum for showcasing informational content.
Advert formats: Image, text.
8) Pinterest Ads
Since Pinterest has 200 million users where over 70% are women, it can be used as a tool for gender-specific ads. You can display your services, products, or market your company using promotional pens.
Having a powerful presence on Pinterest will take your marketing campaign on a whole new level. It is a great way to improve your overall performance and pace up your progress.
Advert formats: promoted app pins, one-tap promoted pins, promoted pins, cinematic pins, promoted video pins.
9) Snapchat Ads
Although it is a relatively newer force in the market, it has still managed over 350 million users already, making Snapchat one of the most influential social media platforms. The major advantage of this forum is that it allows you to target the younger generation specifically.
For instance, if your company manufactures a product for youngsters, Snapchat could be the best place to display its adverts.
Advert formats: motion graphic, live, cinemagraph, stop motion video, slideshow, image, GIF.
10) Tok-tok Ads
It wouldn't be wrong to say that Tik-Tik is the fastest growing social media platform, that has now become a real force to be reckoned with. Businesses are rapidly moving from age-old social forums to this relatively newer attraction to target an enormous audience with less investment. Not to forget, it has also attracted a not-so-technical crowd as well because of the easy content creation.
Advert formats: images, videos.
11) Yahoo Ads
YSM or Yahoo Search Marketing is another platform that allows you to put up PPC ads. With a high-quality score, you can make the most out of your online investment and target visitors more efficiently. You can make a good return on investment using YSM and can make better impressions by following the platform's ad guidelines.
Advert formats: Image, text, video, Tumblr posts, mail ad, carousel ad, app install.
12) Amazon Ads
For those who seek to promote their Amazon store, Amazon ads are indispensable. They not only appear as display advertisements but also as sponsored ones. It means when you search a keyword some posts will appear on top, which is sponsored by the marketers. It is similar to how Google ads work and helps you in gaining more leads.
Advert formats: sponsored search results, images, texts.
13) AdRoll
As the name implies, the platform records the visitors' data and later retargets them with advertisements. In other words, it is more like encouraging the potential leads to convert. AdRoll relies on other digital giants such as Facebook and Google to track the visitors.
Advert formats: dynamic web adverts, Instagram ads, Facebook ads, Web ads, native web ads, email.
14) BuySellAds
Dispenses ads to remote audiences that do not fall within your niche is a gamble. But BuySellAds gives you the liberty to select audiences and target them accordingly. You can choose the website that is perfect for your niche and place adverts there for effectively targeting the specific crowd. Beginners can use this platform to extend their reach at a rapid pace — consider it like a push start.
15) Airnow
Compared to what we have mentioned in the list so far, Airnow is highly unique. It allows the advertisers to send repetitive ads on different mobile apps in various formats.
Advert formats: overlay ads, push notifications, images.
16) RevContent
Instead of advertising products, RevContent revolves around advertising content. It is somewhat a blend of SEO and traditional PPC. Mainly, the audiences are lured via different banners and are directed towards informational content.
Advert formats: banners, native ads, widgets.
17) AdMob
If your company owns a mobile application, AdMob is perfect for you. You can use this platform to showcase different adverts within the application and calls for the users' attention when they are already focused.
Advert formats: banners, videos, images.
18) AdBlade
AdBlade is a RevContent's twin, allowing the marketers to target an audience who seek informational content rather than graphics. You can reach out to 300 million users with a comparatively low cost of investment.
19) AdRecover
Adblocking tools are a huge threat for a business that pays for advertisements and that is where platforms like AdRecover comes into play. It manages to pass through all kinds of blockers, making it a more reliable platform.
20) AdColony
Lastly, we have culled another platform for mobile advertisements, AdColony, which is compatible with video ads. When a user completes a level, or achieve a milestone in a game, AdColony targets the users with relevant adverts.
Ad format: video.
Conclusion
Every top-notch advertising platform we have enlisted above can generate plentiful leads for your business. By smartly incorporating multiple channels, you can boost your results by enhancing the overall outreach of your brand, company, or team.
Not all platforms, however, suits all types of advert formats and needs, making a careful selection crucial for ensuring success. Here, our above guide can help you filter out the most suitable candidate for your next advertising campaign. 
View MRC SEO Consulting in a full screen map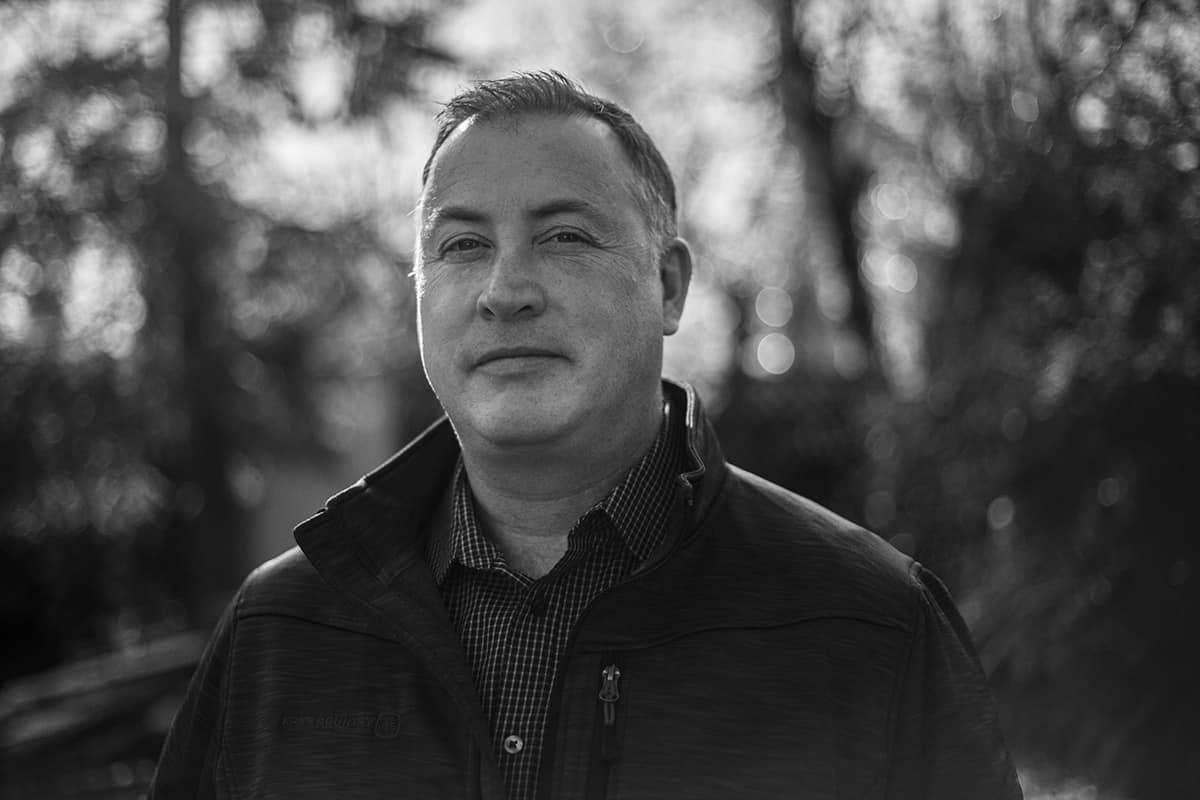 My name is Michael Chrest , I am the owner of MRC SEO Consulting  , I have been working with websites since 2005 and started with a technical background in IT. Having worked with hundred of websites , doing design , technical work and search engine optimization I know what is required to get your website ranking. I spend a lot of time learning new SEO practices to keep up with the constant change Google put in place. Give me a call and let me show you what I can do for you.