An Ultimate Guide to Online Success
It is easy to think of Search engine optimization as super complicated and hence might not be worth the hassle. Do you believe that? Well, you should not. SEO or search engine optimization has caught a bad repute for being daunting and complex. But, if you know exactly what you are doing, then it is quite simple.
People running websites tend to have little comprehension of what SEO is, and all it has to offer. Therefore, it is very crucial to understand the basics that can guarantee success. In this article, we will guide you with five fundamental basics of SEO that can help your website rank better. Here the five fundamentals we will explain in this article.
Finding Out What Customers Search For
Optimization Of Web Pages To Tackle Target Keywords The Right Way
Making The Website Visible To Visitors And Search Engines
Getting Your Website Linked with Others
Measuring The SEO Success
So let us get straight to business!
Finding Out What Customers Search For
You will fail to optimize the website if you do not know what your potential customers might be searching for. How to figure out this simple yet major thing? The ideal way to start is to through general understanding and common knowledge. Suppose you own a hostel in Vancouver, Canada. Nothing can be clearer than the fact that your customers could likely be searching these terms:
'hostels in Vancouver'
'student housings in Vancouver'
'accommodation in Vancouver'
Before anything else, contemplate what your customers could potentially search for jot all terms down —a few ideas will suffice. After that:
Many of the customers may be scouring for your business utilizing the phrases you noted down. So the initial step is to find out the most popular way people search for what you offer. You can go with the ideas you formerly noted down and begin by searching those terms in search engines. Do not worry about how long or absurd the phrase is. When you press enter and scan through the results, you will find that every result includes the phrases you entered in some way.
This is crucial as websites can optimize their title tags for search engine optimization, therefore, the results you got maybe the most common way for people to look for hostels in Vancouver.
Go Deeper Into Searches Customers Could Be Making
After seeing how people could be searching your business, next comes delving deep towards granular searches made by people. The easiest way to begin is to check out Google autocomplete findings. Get on Google and type your phrase to search without pressing enter. You will see Google instantly completing your phrases by offering additional keywords people commonly searched for. This is the best way to understand every aspect that could potentially relate to your business. If you want to know about the queries people have (or have searched for), then you can check the "People also asked" option when Google gives you results. This gives you an even deeper insight into what questions customers have and how to answer them the right way so they find their way towards your business.
Seek Engaging Subjects about Your Domain
Digital marketing is all about the intricacies of developing helpful and effective content that can attract the target audience. It has to be done to fully cater to what your customers seek and how you can improve your strategies. You must find out all the topics that are prominent and interesting in your domain so you can come up with relatable content.
Reddit can be a fantastic way to help you research topics in your industry. You can see what people talk about the most and threads that are popular. Moreover, you should also filter the threads to make your results even precise.
Your Keywords Needs Expansion
Google search outcomes and proficient keyword tools may help you to get things started however, they are not the final authority and not sufficient for SEO success. To be victorious with SEO, it is best to understand what response your niche is getting and what are the problems related to it. You must wield all opportunities to hear what your customers have to say because ultimately, they need to be taken care of.
Some effective places can help you discover the words users associate within chatting about your domain.
Forums: With endless range of communities, there are forums for people to discuss accommodation and traveling.
Reddit or Quora: Quora can be considered among the most popular places along with Reddit, where people come to find solutions for their issues. The volume of info these platforms can give you is truly baffling.
LinkedIn and Facebook Groups: LinkedIn pertains to the business-to-business market, however, with Facebook, you will find there is no topic that does not have groups.
Generally, platforms like websites and social media networks that get a huge volume of visitors can help as a fantastic inspiration source for keyword ideas. The key lies in getting creative.
The Metrics working behind your targeted keywords
It is common for people to put their sole focus on following these two metric options:
The volume of search (the statistics of average monthly searches)
Keyword complication (an assessment of how tough or easy it can be to rank first on search outcomes for a phrase)
These are significant as they give valuable knowledge into the capability of a particular keyword and its level of difficulty in ranking better. Nonetheless, rather than focusing entirely on search volume, it is better to try to find out the actual search traffic possibility for every keyword. This can help you direct the focus on indexing for the keywords with a better inclination to bring traffic towards your website.
This will give you the approximate monthly traffic of every top-ranking page. Furthermore, you can perceive that these webpages will rank for most related keywords, too. Checking out these statistics can get you an indication of what kind of traffic to expect if you succeed to rank. Remember that actual traffic can considerably surpass the search numbers of your particular keyword.
Optimizing Web Pages to Tackle Target Keywords
Keyword exploration is only the tip of the iceberg when it comes to getting more traffic. It is necessary to ensure you construct your pages correctly so you can see to the searcher's needs and rank better. Your optimization endeavors need to begin by ensuring your visitors revel in the user experience your website is giving. Utilize elegant design and unique typography that renders it fun to absorb your content, and discard any excessive elements like opt-in boxes, pop-ups that could irritate your reader.
In addition, On‐page optimization will be your second step in the SEO approach. Even if you target the most successful keywords, it will be for nothing if the webpages lack search engine optimization. Prepping the pages for victory in search engines comprises of these aspects:
Search Intent Content Creation Is The Way To Go
If you wish to rank better on a keyword, then it does not imply you are worthy of that spot, despite your conventional on-page search engine optimization components being spot on. You need serious work to rank better, and one of them is something named search intent.
Here are three primary 'kinds' of searches made by people:
Navigational: They are seeking a particular website
Informational: They want extra info about a particular topic
Transactional: They want to buy a particular product or service
Generally, searches that have an increased rate of commercial concentration are useful for a business, as the people searching them want to purchase. However, search intent is not clear merely with a search query. For instance, assume the inquiry "best hostel in Vancouver." Now, you could be wondering your hostel in Vancouver is best, so this can be the transactional term, and my website can rank for it, right. Well, not really.
An easy way of understanding the search intent is to discern what pages are ranking for it. The logic states that since Google's main objective is appeasing its users, therefore, its algorithm retains scrutiny on the people's behavior as they search for a specific term. Google then strives to show results that can fulfill their search intent. Therefore, you can comprehend search intent by taking note of the common aspects between the existing top-indexing webpages. Avoid creating content if you do not have a clearer understanding of what search intent could be behind the term you are targeting.
Go With Quick and Descriptive URLs
Your website's address gives an idea to search engines regarding its subject. If you do this correctly your first time, then you will not need to change it ever. Google says that a website's URL layout needs to be as straightforward as conceivable. You need to consider how to organize the content and make your URLs construct logically so that they can be greatly understandable for humans. So whenever possible, use readable words instead of long numbers.
The additional advantage of eloquent URLs lies in how they frequently incorporate the target keyword you want, so they do not need to be shoved into URLs and appear unnatural.
Develop Influential Meta Titles with Adequate Descriptions
Despite its name, a Meta title will not show anywhere on the web page. It only establishes the title of the tab's browser, so search engines can use it while displaying your webpage in search findings. Google does not tend to conform to the title tags website owners set and sometimes decides to show something a tad different. Therefore, such a tag is your ultimate way of creating a headline that
Encompasses the keyword one wishes their page could rank for
Is sufficiently persuasive to compel searchers to click on your website
Traditional wisdom also advises keeping your titles under sixty characters to stave off any truncation. Nonetheless, it is not only limited to the amount of characters, instead it is all about the pixels. Thus, it is an excellent to utilize a pixel tool, which will ensure your titles do not cut out. Meta descriptions are crucial, primarily due to how they can influence the click-through ratio.
Work Headers and Sub Headers Smartly
For a logical structure, it is imperative to utilize the headers and subheaders in the right way. You need to use the formal HTML layout for headers (H1- H6) and make things search engine friendly. This way, you can comprehend your webpage's structure correctly and comprehend the significance of every section.
Header 1 must be dedicated to the title of the content and needs to contain the focal keyword (and anything correlated to the primary keyword) you wish to target. You can also have multiple H1 tags on every page, however, it is recommended to stick with one tag.
Header 2 needs to be utilized for the major section title on the webpage. They need to incorporate the primary keyword wherever possible but it should feel natural. You must not go overboard or overstuff your content.
Whenever you dive deep into your content, go with the subsequent category of header. For example, use Header 3 for subheadings in a Header 2 segment. Obeying a clean and all-out structure will help search engines in categorizing your content. It will also be a great composition for your readers.
Making Your Website Visible To Visitors and Search Engines
In performing SEO, it is critical to know that you are operating for two distinct customers—the people and the bots, which are employed by search engines to rank your website. As bots become extra smart and people-like, several disparities still prevail between these two. Thus, your objective must be to establish an optimistic experience for bots and humans.
Fast Loading Website
For both bots and humans, if the website is loading fast, then that is where they will stay and will come again. Studies show that 40% of visitors tend to get irritated and leave if the website takes more than three seconds for loading fully. Through Google's loading speed tool or GTMetrix, you can get a glimpse of how quickly your website loads and gives you good suggestions on ways to improve the speed.
Mobile-Friendly
Many visitors access websites via smartphones, and they want quick results. According to a study, smartphone searchers have gone up to 60%. Therefore, you must ensure your site is compatible with mobile viewing, and all the texts, images, headings appear appropriately. You can employ Google's Mobile testing tool for ensuring your site is showing everything right in the mobile phone view.
Get SSL Certification
Officially, HTTPS is among the top-ranking signal Google utilizes. You can also tell if a site wields SSL, as a padlock will show in the URL's bar. The absence of SSL certification could turn into a security concern. This is particularly destructive if you own running an e-commerce website or you accept form data. Free choices, namely, Let's Encrypt enable you to protect the website without costing you heavily.
Sitemap Is Important
The sitemap, a form of the XML file that records every page on the website. Search engines wield it to discover the content and to infer the connection between your pages. Sitemaps have zero influence on rankings, but they can authorize a search engine to discover and rank the latest pages on the site quicker.
Internal Linking Between Related Posts and Webpages
Linking different pages on the site in a strategic way is another smart and effective way to boost search engines' speed crawling on the website. This also steers them towards important and valuable pages on your site. There are numerous techniques for accomplishing this, like the spoke-hub technique, cornerstone content, to name a few. These get the job done, although they can be complex. However, your primary focus needs to be on a powerful structure creation with generous links between related pages.
Getting Your Website Linked With Others
Building links is crucial for the accomplishment of an SEO strategy; therefore, if you are willing to expend resources like time and money on creating content, you need to be ready to devote a good amount of time to generating and promoting links for your site's content. If you are wondering why then you must understand how backlinks are among the strong factors that affect Google's algorithm for ranking.
Google also stresses the importance of backlinks and declares them among the top ranking factors. You can utilize different tactics to make other websites link to your pages. It is crucial to utilize your competitors since every niche is unique, and strategies that may work well for a niche could do the exact opposite for others.
Consider these tactics:
Building Broken Links
Building broken or invalid links helps you discover related broken webpages that have backlinks directing towards them on other websites. Then, you contact the individuals linking towards the invalid resource and propose how they can replace the broken link with a valid alternate on your website.
This tactic can be mighty if
You know exactly what the website owner intended to link to
You want to help make their website better
Blogging as a Guest
Guest blogging pertains to writing for another site in your domain. People believe such a form of blogging is useless, but it works wonders for building links if you follow these fundamental rules:
If you are publishing on a powerful website that has a huge audience
You are creating a top-quality article that is beneficial to the visitors of the site
Your website's relevant resources can be linked with the website you are writing for. This can expand the audience's knowledge of the subject
If you go with these rules, these can make guest blogging become an incredible means to build a brand and produce traffic, which could boost rankings.
Measuring the SEO Success
Now we come to our final step and after successfully following other basics, this step will cement your SEO success. If you are fortunate in doing it all right, it is important to know you cannot leave things at that. Keeping track of how the SEO campaign is faring has to be your focus. The most crucial metrics to search engine optimization are:
Organic traffic
The average indexing ranking for the target keywords
Let us stick to these fundamentals and learn about them.
Measuring Natural Traffic
If you use Google Analytics, then you can promptly look at the organic web traffic by clicking the Acquisition option, then clicking All Traffic and opting for the Organic Search button.
This will show you how much traffic your website is garnering and what corners of the world you are getting the most visitors from.
Tracking the Ranking
The second vital thing you need to check in the SEO technique is the rank of your content on Google. This is something you need to keep a lookout for to see if your SEO strategies are working well, or is it time for some tweaking.
For this, go with Google's Search Console, there you can discover data about your site's average indexing, impressions, and the clicks it is getting for different keywords.
Conclusion
The world of SEO can be highly competitive and demanding. However, it remains the most beneficial way to get good traffic for your site. Furthermore, your efforts to optimize the website for search engines pile up and in time will work to get you extra traffic if you stay consistent with the SEO strategy. You need to be quick on your toes to understand what is working the best for your site.
If you remember to observe the five basics of successful SEO then in time, this procedure will help you build up your site's authority. You will even rank better for competitive keywords gaining bigger search volume. SEO is hard work but it does pay off.
View MRC SEO Consulting in a full screen map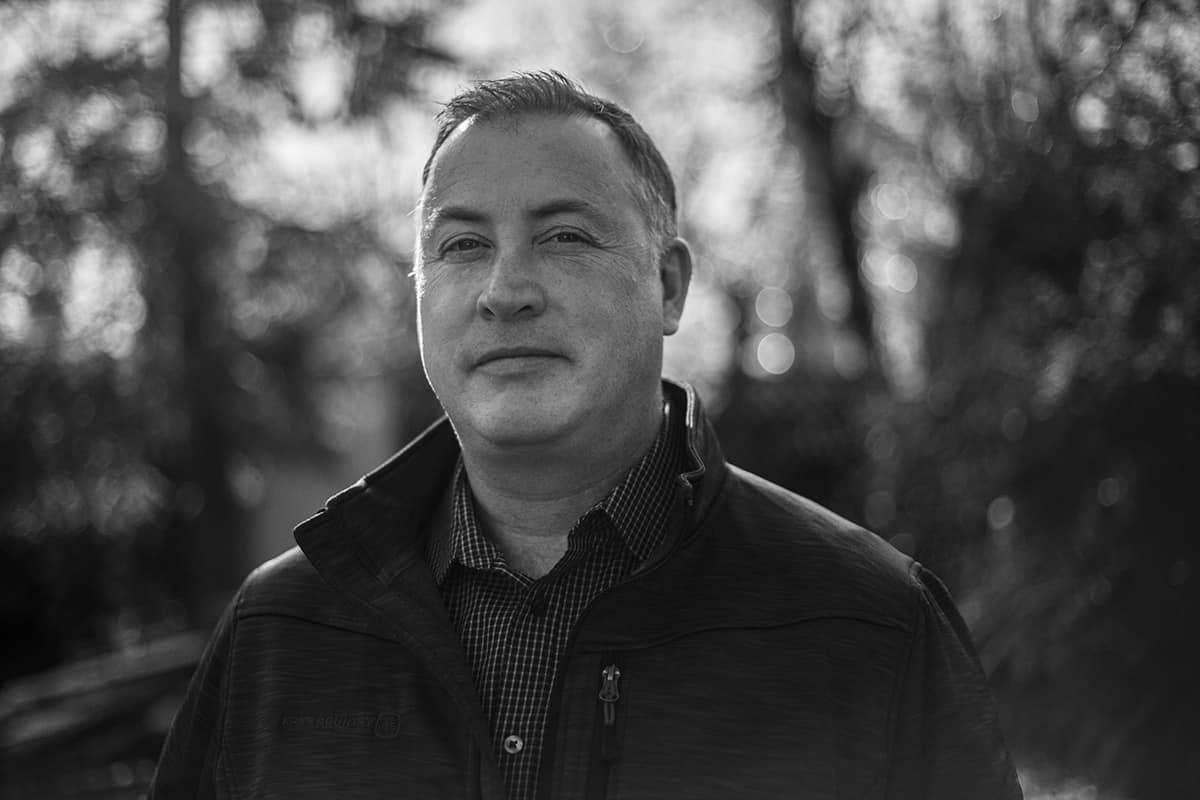 My name is Michael Chrest , I am the owner of MRC SEO Consulting  , I have been working with websites since 2005 and started with a technical background in IT. Having worked with hundred of websites , doing design , technical work and search engine optimization I know what is required to get your website ranking. I spend a lot of time learning new SEO practices to keep up with the constant change Google put in place. Give me a call and let me show you what I can do for you.