Web design in Calgary , AB
Posted: December 21 2022
Do you want your business to take off? You need a website that stands out from the crowd for that to happen. A perfect business website should be polished in both look and performance—an eye-catching site that a visitor can use without thinking twice. Your business site should clearly represent your brand, and the navigation should be so clear that customers will be able to find your products quickly and easily.
At MRC SEO Consulting, we can build that perfect website for you. A professional website design company in Calgary with over 15 years of experience, our team knows how to propel businesses forward with intelligent design and search engine optimization.
We're a Canadian marketing agency that integrates website development, digital marketing, and SEO. If you want to find out why we're the top Calgary web agency, call us today at 403-386-7427.
Graphic design
If you're looking to gain a competitive edge on the web, our team at MRC SEO Consulting can take you to the top. We'll provide professional services for optimizing your website or building it from the ground up. Our experienced and passionate team wants to see you succeed and will work hard to find solutions for putting your company on the map.
We design websites for both remote and local businesses, including:
law firms
contractors
retail companies
restaurants
e-commerce
After working with our marketing agency, you'll have a website that serves your company. Our design experts can optimize your online presence, including building a solid platform, web designing, search engine optimization (SEO), online marketing, and conversions from ads and emails.
Web development goes far beyond a pretty landing page. At MRC SEO Consulting, our web designers focus on responsive web design to create a beautifully functional site for your business. We stay on top of the latest and greatest technologies to improve our constantly involving web design strategy.
Page layout
We have no need to rely on templates. With us, you can expect a custom website design perfectly suited to your business. We'll create a one-of-a-kind website that's user-friendly, runs smoothly, and looks razor-sharp.
Responsive web design
When you work with us at MRC SEO Consulting, you'll find that our team is attentive, friendly, and easily accessible. The onboarding process involves your meeting with our project manager to discuss the goals of your website. Together, we'll determine the services we can provide to help you start growing your business.
We'll gather as much information as we can about your business so we can give you a personalized web design experience, and we'll seek your input throughout the process. We'll never leave you hanging, even after delivering the final product.
Once the new website is in your hands, we'll walk you through the mechanics of using it. The most important thing to us is that you're happy with the result. To keep your website up and running, we also offer ongoing maintenance.
Adaptive web design
Our website design company is experienced in building and optimizing e-commerce websites. We'll find creative business solutions to improve online sales and customer satisfaction, ensuring that they align with your business' marketing strategies.
Whether you're looking to improve your website's performance or find ways to increase your business's presence online, our forward-thinking team has the skills to elevate your business and help you succeed.Graphic design
Graphic design
Typography
Page layout
User interface design
Responsive web design
Progressive enhancement
Tableless web design

December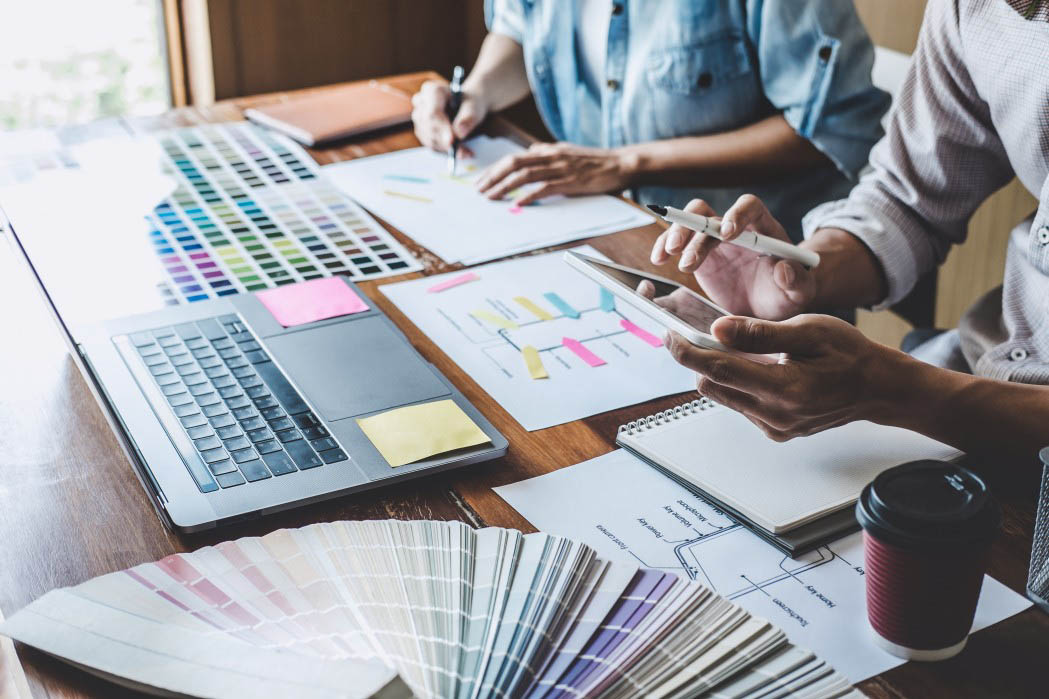 MRC CONSULTING IS THE BEST CHOICE FOR
CALGARY WEBSITE dESIGN
At MRC SEO Consulting, we work with all industries to ensure that your fundamental skills and services are highlighted on your website.   We ensure your customers will know what you can provide them. Websites with poor design leave customers guessing how to find products and services, and we know that customers don't stick around long enough to try to navigate a poorly designed website.
By designing and developing a productive and responsive website, your business will be leagues ahead of the game, and the competition.
Cutting-Edge SEO Services
Search engine optimization is crucial for your website's discoverability in the tangled web of the internet. We have the expertise to build a solid SEO strategy to get your website to the top of search results, far above your competitors.
We'll research the best keywords for your business, finding out how we can connect your products and services with the people looking for them. Our team of technical experts will also find areas of improvement in the backend of your website to maximize search engine optimization.
Calgary Web Design Services
Our talented team at MRC SEO Consulting can do just about anything when it comes to web development. We offer more than just web design services. We can help you with whatever your website needs to help your business succeed, whether it's SEO optimization, marketing, or content creation.
We have a track record of satisfied customers who are happy with our web development and practical business solutions. We'll work with you to determine your objectives and do whatever it takes to get you there.
Website Optimization
MEASURABLE RESULTS
Even if your website design is beautiful, visitors won't stick around if the pages load too slowly or essential features aren't working. You need a responsive website to facilitate people accessing your business online successfully, and we can help you with that. Our expertise extends from the aesthetic to the technical side of web development, so we'll get your site running smoothly to avoid profit loss.
Before we dive into building your new website, we'll also conduct an initial SEO optimization to assess the performance of your current site. We'll use relevant keywords and phrases to identify where you stand in the search results so we can start building you up from there.
Website Development
Whether you're looking to upgrade the look of your website or create a new one, our skilled design team members are full of creative ideas for elegant web designs. A site with attractive graphic design will encourage visitors to spend more time looking at your products and services, potentially boosting sales and conversions.
We'll produce a site that visually matches the identity of your business and builds awareness of your brand. To ensure usability, we'll incorporate intuitive features that website visitors will find pleasant and easy to use. The final product will be a website that works as beautifully as it looks.
Search Engine Optimization
Have you noticed that there are usually a million or more results when you Google something? With that much competition, search engine optimization (SEO) is vital to your business. If you notice that your business's website has low organic traffic, that's a sign that you need help from us at MRC SEO Consulting.
We're a Calgary web development company that specializes in SEO services. We can give you an edge on the competition by using extensive keyword research to boost your site to the top of search engines. We'll also get your input during this process to identify the keywords and phrases that represent your business the best.
When we start incorporating our SEO strategies into your website, you'll notice a gradual but significant increase in your website traffic.
Digital Marketing Services
At MRC SEO Consulting, we are committed to your company's success, and we know that effective online marketing is the key to rapid growth. Our digital marketing team has the know-how for generating leads and conversions for your brand. We'll craft powerful marketing strategies that align with your brand and audience.
Our accomplished team can assist with social media marketing, e-commerce advertising, and conversions. We'll discover your brand strategy and goals for marketing to create a plan that works for your company and achieves the results you want.
Conversion Rate Optimization
If you're not getting the desired results from your advertising, we can work with you to improve your conversion rates. We'll help you optimize your website landing page, contact forms, social media, and email campaigns.
Your business relies on potential customers acting on your ads, content, and website. We can create more conversion opportunities to boost your engagement, leading to more sales. Our goal is to increase your website's effectiveness to raise your business's profitability.
Content Creation
If you're not seeing your website in search results, it's likely that your content is not SEO-friendly. Your website content should be informative and engaging for your visitors, but you should also optimize it for search engines.
Our team at MRC SEO Consulting has professional content writers who can create well-written pieces that utilize the keywords and phrases we identified as a part of our SEO research. The type of content we can provide includes:
landing pages
product pages
service pages
blog posts
We can also enhance current content to improve your business's searchability.
Our content will be valuable for your business for more than visibility in search results. Our skilled writers will research your brand and the products or services you offer to create captivating posts that encourage visitors to come to your site and then stay there.
E-Commerce Development
Whether you're a small business owner in downtown Calgary or a large e-commerce company, we can assist you with developing your online store. Our web designers have extensive experience building features for e-commerce sites that function smoothly and inspire more conversions.
With our expertise in SEO as well as pay-per-click advertising, we can get your company to the top of search results. Our work drives traffic and increases sales for companies looking to grow. Small businesses might struggle with optimizing their website, but with us, it's easy. Our team is passionate about seeing you succeed.
App Development
Mobile devices are quickly becoming the primary way people interact with websites and businesses. Your site design changes when viewed on a smaller screen, so we'll ensure that your site appears functional and elegant on any device.
With so many people using their smartphones to shop, having an app for your e-commerce business is crucial. Our web designers can produce a well-developed app so that you can keep up with the competition.
Work With the #1 Calgary Website Design Company
MRC SEO Consulting understands web design and SEO strategies better than any other. We use our knowledge combined with leading-edge technology to provide outstanding services to businesses in Calgary and the surrounding areas. Our mission is to deliver excellence to our clients through exceptional web design, SEO services, and marketing.
After 15 years, we've built a history of positive results and satisfied customers. Our business today is proud to be the most effective website design company Calgary has known.
If you are struggling for your site to gain traction, our team at MRC SEO Consulting is the answer to your problem. To find out how you can get ahead of the competition and gain prominence on the web, fill out our contact form to consult with our experienced web designers in Calgary.