BEST
WEBSITE DESIGN

CALGARY
At MRC SEO Consulting, we know that providing a rich experience to your customers is essential to the success of your business. That's why we offer web design services that go above and beyond what you might find at other web design companies in Calgary. We strive to ensure your customers feel engaged and that you stand out from the competition with your website.
A compelling website is the hallmark of a successful business. Without it, your customers can't find you and can't buy products and services from you. You might have a website already, but is it getting the job done? We can assess your current site and help determine the best course of action to improve your website's design and performance.
MRC CONSULTING IS THE BEST CHOICE FOR
CALGARY WEBSITE DESIGN
At MRC SEO Consulting, we work to ensure that your fundamental skills and services are highlighted on your website so that your customers know what you can provide them. Websites that have poor design leave customers guessing how to find products and services, and we know that customers don't stick around long enough to try to navigate a poorly designed website.
By designing and developing a productive and responsive website, your business will be leagues ahead of the game, and the competition.
We'll Make Sure Your Website Works As It Should
Unlike some web development companies that merely hand off the website product to you and expect you to fend for yourself, we'll ensure that your website is up and running as planned and that you are 100% satisfied
with the product before we hand it off to you. Once complete, we can work with you to ensure that you understand the functionality of your website and show you how it works. If you want to take charge of the maintenance of your site, that's great, but we're here to handle your ongoing needs as well.
Websites Built to Rank On Google 
When we work with you to design and develop your website in Calgary, you might be surprised by the level of detail we get into with your site. There is so much to consider that goes beyond just the font and color of the landing page. We'll provide a valuable experience for your customers that will keep them coming back again and again. We do this by ensuring that your website is designed with your customers in mind. Many business owners want to use their favorite colors or designs, but we challenge you to consider if those are your customers' favorite things? We know what works and what doesn't when it comes to great web design. Don't leave your business' success to chance. Guarantee it with MRC SEO Consulting web design and development services. Check out our Calgary SEO  as well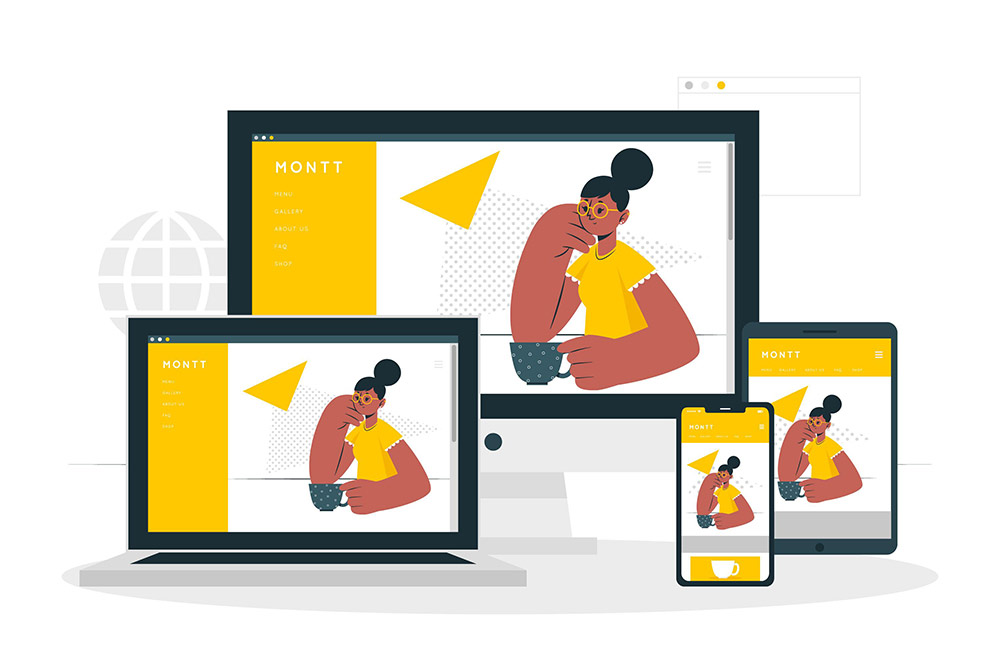 We Ask the Right Questions
To ensure we deliver the best website design to you, we start by asking you the right questions. While other web design companies are worried about how much money they'll charge you, we're focused on ensuring your satisfaction right from day one. When you contact MRC SEO Consulting, you'll be asked to provide us with a great deal of information about your business so we can ensure that your website is exactly as you intended it to be. 
 What makes Our Website work ?
Custom Stunning Designs
Fully Ready to Rank on Google
All On page Professional SEO
Expert Format Ready to Gain you Customers
WordPress Industry Standard
Secure Sites that are Hack resistant
Customized Email packages included
Web hosting on fast Canadian company
Google Console setup
Google Analytics installed to track visits
Custom Branding optional
COMMITTED TO
MEASURABLE RESULTS
Whether you have a small or large business, we can design and develop a website to suit your needs. We'll get to know you and your business and determine the best way to approach your web design project so that you get immense value and a high return on your investment. With over 15 years of experience in the world of web design, development, SEO consulting, and more, we're ready to help you bring your business to the next level. Every website we design is backed by a robust internet marketing plan so that we can ensure your website's success in the short and long term.